So, is it a good idea that you build your house using wood framing? Today, we took some time to tell you about the remarkable benefits of a wood framed home.
People have used wood for thousands of years for many purposes. Wood has been one of the most versatile construction materials. It has been used as a construction material for making houses, tools, weapons, furniture, and much more.
There are wood constructions still standing that date back ten thousand years.
Wood is an amazing building material. Its characteristics make it suitable for a wide range of applications.
Wood frames might look like a lightweight construction method, but don't let its warm and soft appearance fool you.
Timber frame homes are customizable, remarkably strong, and durable.
7 Remarkable Benefits of a Wood Framed Home
Great Design & Aesthetic Versatility
Timber Framed Homes Go with Natural Light
Wood Is a Sustainable Green Building Material
Your Home Will Be Energy Efficient
Timber Framed Homes are Quick to Build
Lower Cost as Compared to Steel/Concrete Houses
Timber Houses Are Durable & Easy to Maintain
7 Remarkable Benefits of a Wood Framed Home [Go Green, Build It Green]
Great Design & Aesthetic Versatility
Appearance matters. The look and feel of a house are what turns it into your beloved home.
Timber framed houses are more flexible than brick ones. Since a wood framed house is a lightweight construction, you can design and build almost anything you wish.
This allows you to have intricate home designs that break the boundaries of your imagination.
With a timber framed house, you'll have more material and finish choices.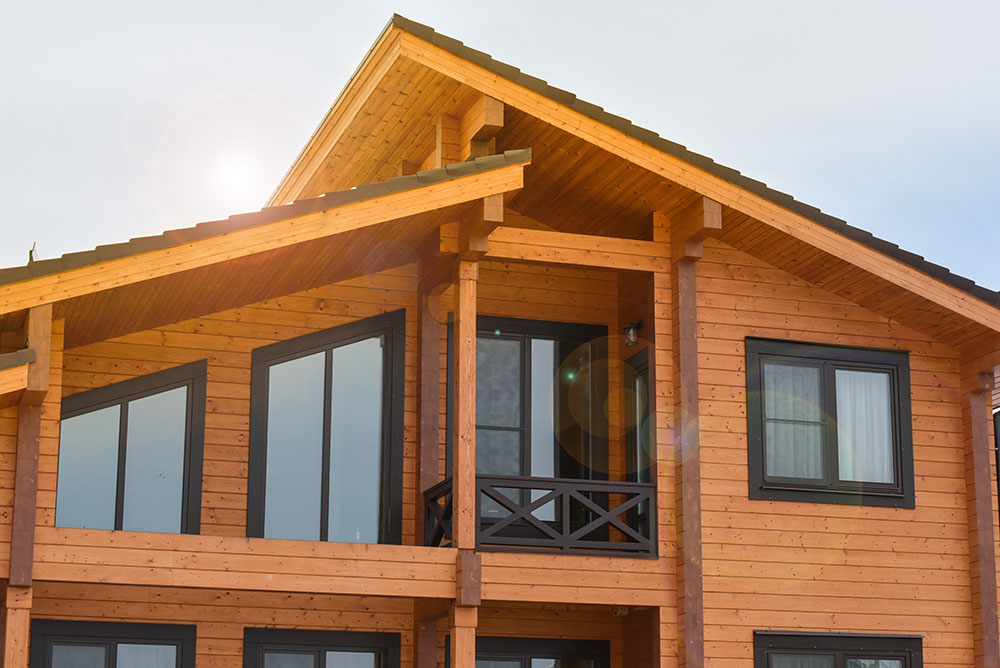 Timber Framed Homes Go with Natural Light
While some people like to have few windows in their homes, some others prefer to have as much natural light as possible.
That's right. With a timber framed house, you can have more windows. In this way, you'll enjoy the gleaming of natural light into your living room, kitchen, and dining room.
If you are a fan of natural light, timber framing is the way to go.
Wood Is a Sustainable Green Building Material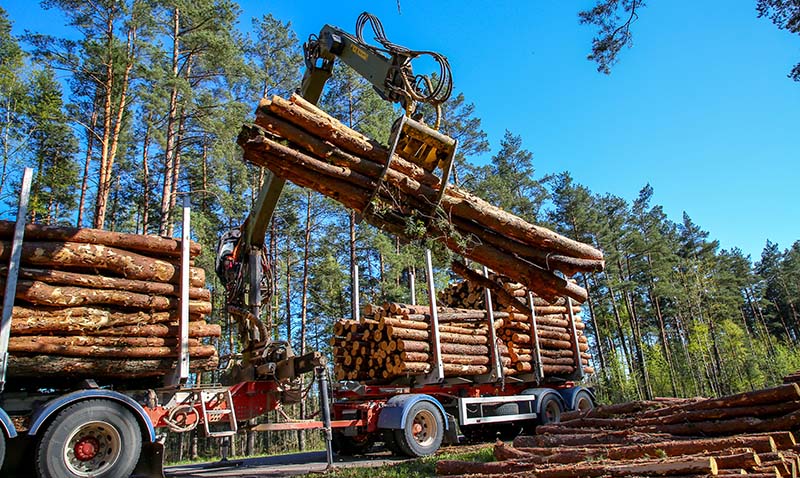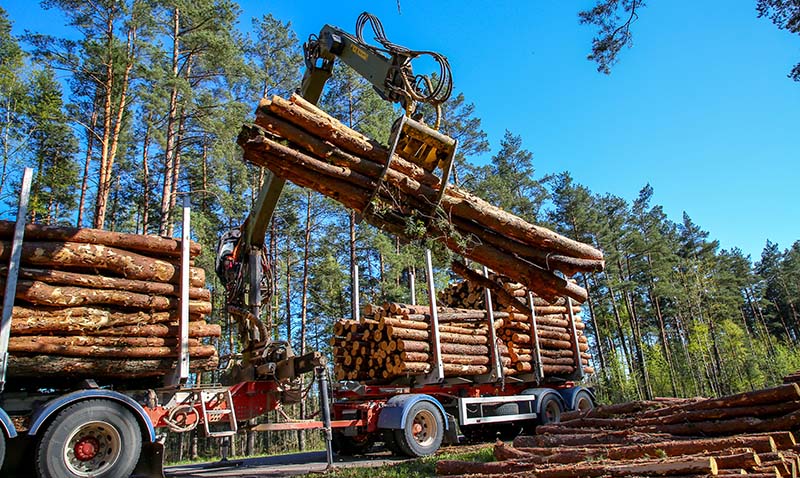 One of the greatest attributes of wood is that it is a renewable resource. The timber that will be used for your home comes from sustainably managed forests.
In places that follow good harvesting practices, timber is grown quicker than what is used.
In the United States and other main timber supplying countries, there are strong policies to re-grow more timber than what is felled.
So, following these practices, we could use wood as a construction material for many years ahead.
We know that you care about the planet. So, you should know that there are so many other environmental benefits of a wood framed home.
Timber is non-toxic, doesn't leak chemical gases into your home, and is safe to handle.
These green and non-toxic characteristics are important because, in the United States, more than 50% of the wood harvested in the forest ends up as building material used in construction.
When you finish reading all about the benefits of a wood framed home, you'll want to hire a good framing contractor to build it.
Your Home Will Be Energy Efficient
Timber is known for its insulating properties.
For example, timber is the preferred building material for building cabins to withstand the winter weather.
Living in a log cabin in winter ensures protection from such extreme weather. And it allows people to live a comfortable and cozy life.
Since timber has great insulating attributes, the internal temperature of a log cabin stays at a much stable level as compared to the external weather conditions.
Wood Keeps Up with Insulation Standards!
Even though insulation standards continue raising, timber framing does an excellent job insulating houses across the globe. And one of the remarkable benefits of a wood framed home is that it will keep a comfortable and stable temperature no matter the weather.
The insulating ability of timber is enhanced by building walls with structural insulated panels (SIP). And if you build your house with SIP and wood, your home will have better insulation ratings than fiberglass. 
Timber beats by far other materials like brick and steel when it comes to insulation. For instance, wood's natural structure contains many air pockets, which limit its ability to conduct heat. 
Timber homes are energy efficient because they keep cold air out in the winter and cool air in through the summer.
So, by keeping the energy stable, your home will spend less energy on heating, ventilation & air-conditioning (HVAC) systems.
Timber Framed Homes are Quick to Build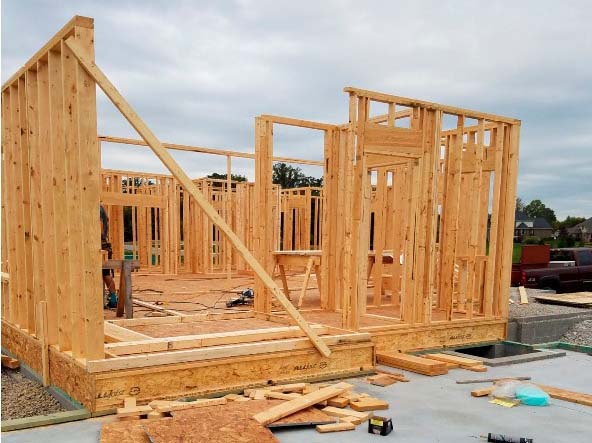 When compared to other forms of building, the actual time it takes to build a timber framed house is less than that of steel, concrete, or masonry.
Timber is versatile and can be used in a wide variety of ways. Wood is light, so it is easy to install and can be worked with simple equipment. This reduces the energy needed for construction. 
We can say from previous experience that to buy the timber and get all construction materials can take more time than to build the house frame.
In fact, as a home builder, we can estimate that once we get all the materials, we can build it between one week or two weeks. The frame erection time will vary depending on the features you want for your home.
Lower Cost as Compared to Steel/Concrete Houses
Because you need more time to build a steel/concrete or brick homes, the average costs of brick homes are higher than timber framed homes.
The bottom line is that brick can be expensive for no additional benefit.
On the other hand, wood framed houses come at a lower price because efficient builders can erect these houses faster.
Some seasoned builders have well-tested systems and standards that can help you build your home at such an incredible rate.
Timber Houses Are Durable & Easy to Maintain
One of the remarkable benefits of a wood framed home is that timber is a highly durable, tough, and robust material. As we mentioned before, when wooden structures are built well, they can last for more than a century.
And for sure, if you built your home using high-quality wood and top-notch building services, you can expect the wooden frame to last more than 100 years.  
According to the National Association of Home Builders, wood framed homes do better at absorbing the impact of earthquakes, hurricane winds, and tornadoes better than other construction types.
If you want to see how wood studs stand sturdily against metal studs, read our article titled:
Steel Studs Vs. Wood Studs for House Framing: Which Is Best?
Besides the durability of wood framing, the maintenance of these types of houses is no different than you expect to perform on a masonry or concrete house.
Conclusion
Timber framing has been around for thousands of years because it works wonderfully. It offers the strength, beauty, and rustic look of the timber framing plus the modern improvements in insulation and design.
If you are looking to build your dream home, you can do it using wood framing, and you will not regret your choice.
Good luck with your project!