Residential Framing Contractor in Carmel IN: Call Us to Work Together
Are you planning to build a new house or get a new room addition?
Well, the infallible truth is that you always benefit from a strong and solid new construction framing. Here is where our exceptional home framing services become highly convenient for you.
If you want to ensure your home remains standing a lifetime and that it's fully customized for your needs and desires, you need to hire Enrique Hernandez Construction LLC—the best residential framing contractor in Carmel IN.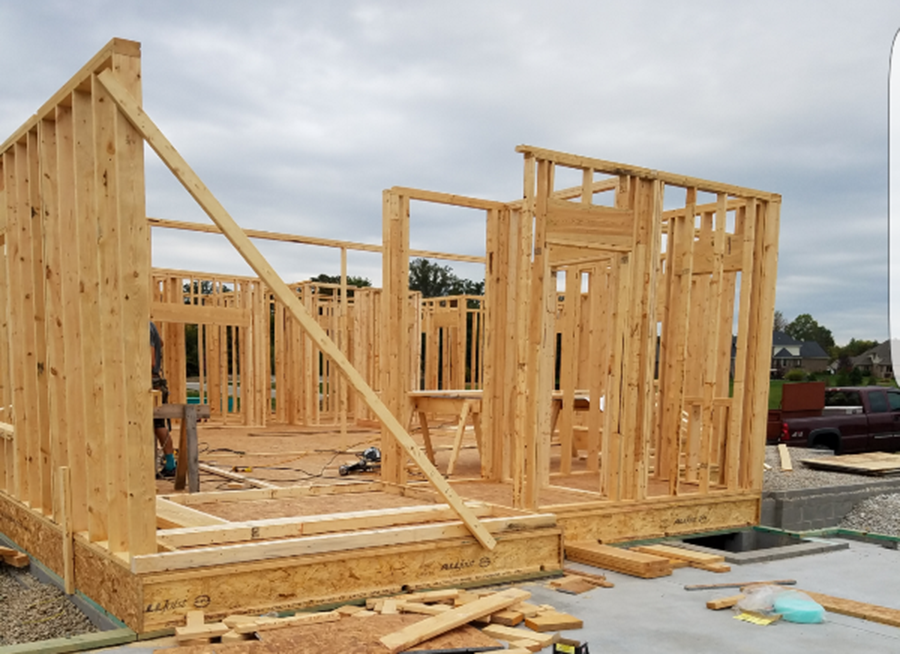 ---
---
So, let's see what are the benefits of working with a professional home framer.
Residential Framing Contractor in Carmel IN: Building Beautiful & Lasting Houses  
1. Lasting Houses Start with Strongly Built Framing Structures!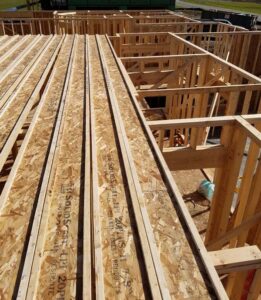 As you probably know the frame is the skeleton of a house.
So, as a leading residential framing contractor in Carmel IN, our mission is to build the most structurally stable homes. 
And to achieve that we have to build first strong new house framing structures.
The structures that we build will provide the necessary support for everything that follows.
Enrique Hernandez Construction LLC has been providing quality residential framing services to hundreds of homeowners over the last 14 years.
We never cut corners or skip steps to save time or money. 
Instead, we use top-quality products and always measure twice and cut once, as the saying goes!
In this way, we'll make sure to build a safe house for you and your loved ones. And there is no question that you'll be happy there.
So, if you're looking for reliable and trustworthy construction framing company, don't doubt to call us.
2. Tailored Homes Start with Precisely Built Framing Structures 
It's not only about the strength of the frame. It's about tailoring your home from the foundation to the roof!
As a trusted local framing contractor in Carmel IN, we put all our stamina, skills & precision to build the right bones for your dream home.
Having the ideal bones will make sure that the rest of the structure is laid on perfectly.
Once you have your home blueprint or once we together determine the size, shape, and features of your home, we'll build the framing structure to perfection.
So, you can have peace of mind that the frame will set the stage of a custom home.
Enrique Hernandez Construction LLC works hard every day to provide thorough new construction framing services. Our wood frames often include the walls, the roof, the different rooms, the doorways, and the window frames of your home.
Also, as part of our framing expertise, we take the extra mile by designing and building wood molds to pour concrete structures like kitchen countertops, bathroom sinks, among other specifications that the home of your dreams might have.
3. We Apply the Best Framing Processes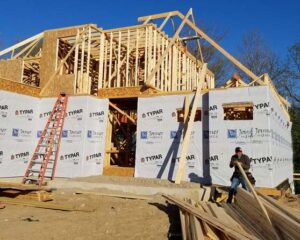 Well, one thing that all frames have in common is that they're not fun to talk about.
Of course, we don't want to bore you talking about the specifics of the different types of frames.
To fill that gap, we might create a blog in the coming future so that you can learn about the specifics of some framing types.
As a professional framing contractor near Carmel IN, we make sure to keep up with the best practices for building strong and solid home skeletons.
---
Hire Us as Your Residential Framing Contractor in Carmel IN
Our reputation is as strong as our framing solutions are. Over the years, we have had to manage from traditional single-family homes to even the most complicated custom home framing jobs.
In every project, we devote an unparalleled eye for detail.
So, you can never go wrong working with us. In fact, you'll probably have more peace of mind knowing that the first homes we built are still standing and will do so for years to come.
Then whenever you need a high-quality house framing or new room addition framing, you only need to call us.
Our professional home framers will build wonders!
"We Stand Behind Our Work. Stable Structures & Frames 100% of the Time"—Enrique Hernandez Construction LLC