Have Total Control & No Hidden Costs in Your New Home Construction
Are you tired of your old home? Are you tired of paying handymen to repair things in your home but the repairs don't seem to end? Is your home always looking dull or out of life? Is your family growing rapidly that your old house doesn't deliver? Maybe you want to live in a better neighborhood? Maybe all you need is a fresh start?
Well, you can tell us your reason if you want to. If the reason you want to build a new house is something you want to keep as private, don't worry. What you should know is that you can count on Enrique Hernandez Construction LLC to help you with new home construction services. In other words, we can help you to build the home of your dreams.
New Home Construction Services: Inspired, Designed & Built around You!
That's right. Our job is to build a unique, beautiful, and affordable home for you. To achieve that, we go and talk to you to know what you have in mind regarding this big project or big change in your life.
After picking up some clues straight out of your imagination, we'll design and build the ideal home for you. If you're ready to talk, we'll be happy to talk to you and answer all of your questions.
Live in the Beautiful House You Deserve!
Trust Your New Home Construction to the Right Building Contractor!
As you know, building a new home is a big investment. So, it's wise to take time to do some research on the building contractor you have in mind.
In the case of Enrique Hernandez Construction LLC, we have more than 14 years working as a home builder in Edinburgh, IN.
So, one of the best reasons to hire a professional home builder like us is that your new construction project will be completed almost to perfection (within the set time, great quality, highly functional, and aesthetically pleasing 100% of the time).
Remember that you're not alone on the road to building the home of your dreams. You can count on our support.
No Hidden Costs. You Have Total Control of Your Investment!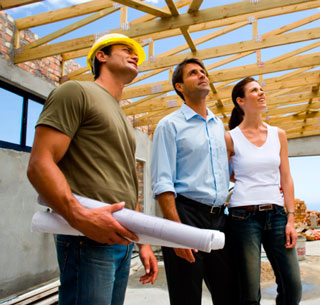 For us your finances are vital. We don't want you to go through hard times or to have a really bad experience with hidden costs.
We believe in transparent pricing. So, when working with us, you don't have to worry about unwelcome surprises like: "We need more money for this and that" or "This part of the construction wasn't included in the initial estimate", and other blah, blah, blahs that shady contractors use to rip off their clients.
With Enrique Hernandez Construction LLC, it's all fair and transparent. You invest your money in the home elements that you want.
Besides, another benefit of working with us is that we know how to save you money in labor costs because we can complete your project well ahead of the set due date.
We know that each home requires a different design, home elements, and special attributes you'd like to add. Is that so complicated? It is for rookie contractors; it's not for us. Over the years, we have honed our skill set so we know what to do and how to build your new home within the scheduled time and budget.
And above all, we'll always do our best to meet your unique requirements as much as possible.
Book Your Appointment to Start Talking about Your Dream Home!
When you build a custom home with Enrique Hernandez Construction LLC, you can be sure of quality construction methods and materials.
We'll build the home of your dreams (nothing less than that).
Your family's comfort will always be our priority. We'll also need your valuable input in the design process to help you identify your needs. So, there is no question that your new home will have everything you want and need.
Put your investments in the right hands. Call us today at (812) 374-9542.
In return, you'll get the most durable, functional, beautiful & affordable home. The home of your dreams, indeed!