New Home Construction in Lawrence IN
This is the best offer you will find for new home construction in Lawrence IN.
Enrique Hernandez Construction LLC is the most trusted home builder to help with your fresh start.
In short, you'll live in the house of your dreams at the most reasonable price.
Now take a look at some of the most amazing benefits of trusting your house construction to us.
Ready to Build the Home of Your Dreams?
Call Us Today to Start this Wonderful Project!
(812) 374-9542
---
5 Amazing Benefits of Our New Home Construction in Lawrence IN
---
1. New Home Construction = The Opportunity of a Fresh Start!
If your current home doesn't satisfy your family needs, your tastes and personal style, it's time for a fresh start.
Right of the batt, we tell you that if you want to live in the home of your dreams, you need to build it.
You can trust that super important project to Enrique Hernandez Construction LLC.
Our more than 14 years of experience have allowed us to make many clients happy.
It's priceless to see their smiles after we finish building their homes.
We know that this is a fresh start for them, so we place all of our stamina, knowledge, skill, and excellent work ethic to build the homes our clients have always dream of.  
 In the end, when getting our services of new home construction in Lawrence IN, we promise to build the perfect home for you (nothing less than that).
2. Enjoy the Power of Customization Getting Our House Construction Services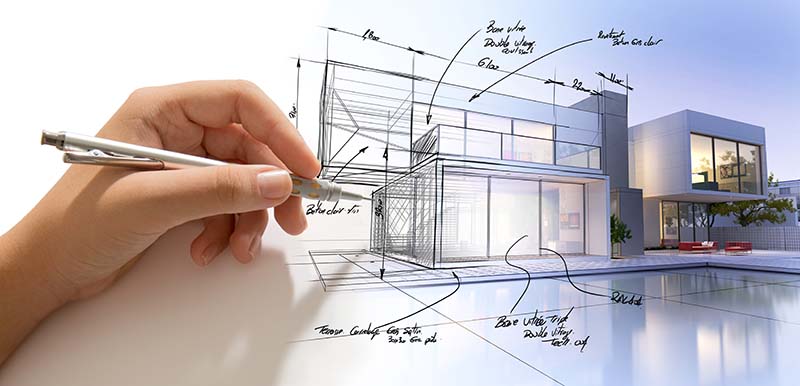 Building your home with the best building contractor near Lawrence IN vs buying it means that you can customize everything (like everything) to suit your specific needs.
You can design a home that perfectly accommodates your family size and lifestyle, and one that has all of the colors, accessories, and furnishings that you desire.
As we said it before, the only way to completely ensure that you live in the house of your dreams is by building it.
3. Our New Constructions Guarantee Cero Maintenance Costs for Years to Come
We promise you that after getting our new home construction in Lawrence IN, your home will need cero if not little maintenance.
This is just a little reminder of that.
New homes require considerably less upkeep because everything from major appliances to the HVAC system is new and under warranty.
Since we stand behind our work, we offer warranty protection for every new home we build. This will be very useful in case any problem arises.
This Is What Most People Don't Think about When Buying a Used House:
Many people make the mistake to buy a used house, instead of building a new home from scratch because the latter represents a significant investment.
So, they fall in love with the lower price of an older house. They buy the used house in an attempt to save money.
Guess what???
While an older home comes with a cheaper price, it also comes with a longer list of repairs that you'll need to fix sooner or later.
These repair costs will start to add up, and the amount of money you put into the house will eventually begin to look similar to what building a new house would have been.
By building a new house, you're avoiding repair costs and also saving you the time that it would take to fix the problems scattered around the house.
So, without questions, it's better to get our new home construction in Lawrence IN than to buy a used house!
4. Enjoy Modern Features, Finishes & Technology with Our New Construction Homes
Only by building your home from scratch, you can make sure that you're implementing all the latest in features, finishes & technology.
Our team of expert home builders makes sure to keep up with the latest construction techniques.
We even go through effective training courses every year to make sure you get the best of the best when it comes to home building.
5. Spend 20% Less Energy and Care for the Planet with Our New Houses!
When it comes to heating and cooling, the homes that Enrique Hernandez Construction LLC builds will spend 20% less energy.
This is because we use heating equipment of the highest efficiency and the best building materials.
This translates into lower energy bills for years to come.  
Book Your Appointment to Get the Best Local Building Services 
When you choose Enrique Hernandez Construction LLC to deliver a new home construction in Lawrence IN, you can be certain you're getting quality construction methods and materials.
Over the last 14 years serving as a construction company, we have gained incredible experience in building the most beautiful houses for our clients.
The best part is that we have the best and freshest home construction ideas.
Our initial promise and standard of completion is: "We'll build the home of your dreams (nothing less)."
Your family's comfort will always be our priority. We'll also need your valuable input in the design process to help you identify your needs.
So, there is no question that your new home will have everything you want and need.
Trust your new construction to our hardworking and skilled hands. Call us today at (812) 374-9542, and we'll make the most out of your investment.
Indeed, you'll get the most durable, functional, beautiful & affordable home. The home of your dreams, as we promised!