Have a Fresh Start with our New Home Construction in Fishers IN
Looking for a new, fresh start? Look no further, since Enrique Hernandez Construction has everything you need and more! With our new home construction in Fishers IN, you can be sure that you'll get the home of your dreams.
With our team by your side, you'll have the service you deserve. Our crew will be more than glad to assist you! After all, we know how tiring it can be looking for used homes that can present you with constant issues in the future.
Allow our experts to handle your project and accomplish your dreams and goals. Counting on more than 15 years of experience, Enrique Hernandez Construction is the top builder in the area. We also rely on highly skilled professionals that'll get the job done right.
Over the years we have been on the market. We've helped families achieve their dream homes. In fact, our team dedicates and specializes in top-notch residential construction.
Looking for Your Custom Home?
Book Your  Appointment and Build it Now!
New Home Construction Project: The House of Your Dreams Tailored to You
When you decide to build your custom home, the first thing you need to do is choose the model and style you prefer. After that, you would like to put your project in professional hands.
Carry out your new home construction in Fishers IN with the finest building contractors. With Enrique Hernandez Contractors, you can customize everything to suit your specific needs.
Our affordable pricing adjusts to your budget! You can let your imagination fly and Enrique Hernandez Construction will help you build your custom house. You can be completely certain that your home will be the way you wanted it to be!
Here at Enrique Hernandez Construction, our goal is to build you a brand new home that meets all your needs and requirements!  We will help you with all the needs to start your home construction. Also, our prepared and skilled builders will assist you to complete your vision.
Schedule a Meeting Without the Need of Leaving Your Home
Call us to get your free appointment now, whether you need English or Spanish assistance. One of our specialists will assist you with all of your concerns. We will guide you through the process from the beginning until you receive your new home!
Additionally, you can expect these and much more when working with Enrique Hernandez Construction:
We guarantee zero maintenance costs for years.
We assist you in the whole construction process.
Framing service in your new custom house.
We build environmentally friendly houses.
Call Us Now to Schedule a Meeting!
Build Your New Home with Top and Modern Techniques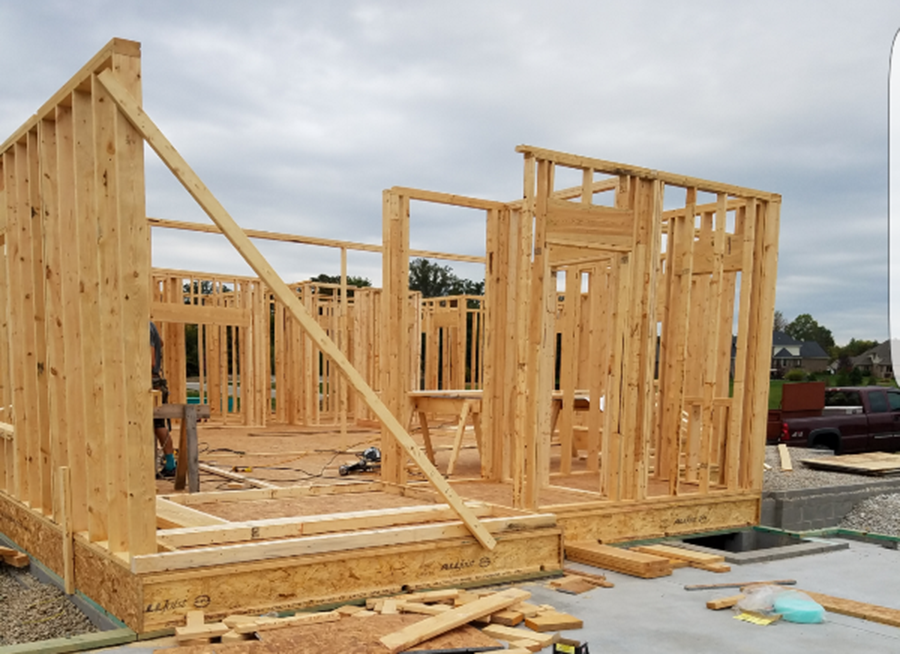 We use modern techniques to help you to start with this new home. Our experts go that extra mile for you. In other words, we will provide you a great experience with your project.
As a leading home builder in Fisher IN, we know that your home should express your identity and taste. So, with our new home construction services, you'll have different types of construction. You can count us in for:
Modular Homes
Steel Framing
Wood Framing
Traditional Stick Framing
Concrete Framing
Click here to get your free consultation now!  You can schedule an appointment with us and we will call or visit you.
Design Your New Home Today with Us
With our team handling your new home construction in Fishers IN, you can be sure that your project will be in great hands. We have the reputation of being the most trustworthy builders and framing contractors in Indiana.
We will work side by side with you to design and build the home of your dreams. We provide you different choices for your home features and you will decide the style that fits you better.  Above all, we will guarantee the success of your project.
Start Your New Home Construction Now!