Wood comes in many colors, shapes, and sizes. And when it comes to starting a new construction project, you need to decide on the right materials to use. But, have you ever wondered what the benefits of the various types of wood used for building houses are?
There are several benefits of building homes with wood that make them an excellent choice as a building material. Some of the most appealing benefits include:
Structural strength
Resistant to decay
Natural insulation
Carbon positive
Less energy production
Renewable building material
Here, we will discuss the most common types of lumber for construction projects and their unique benefits.
Types of Wood Used for Building Houses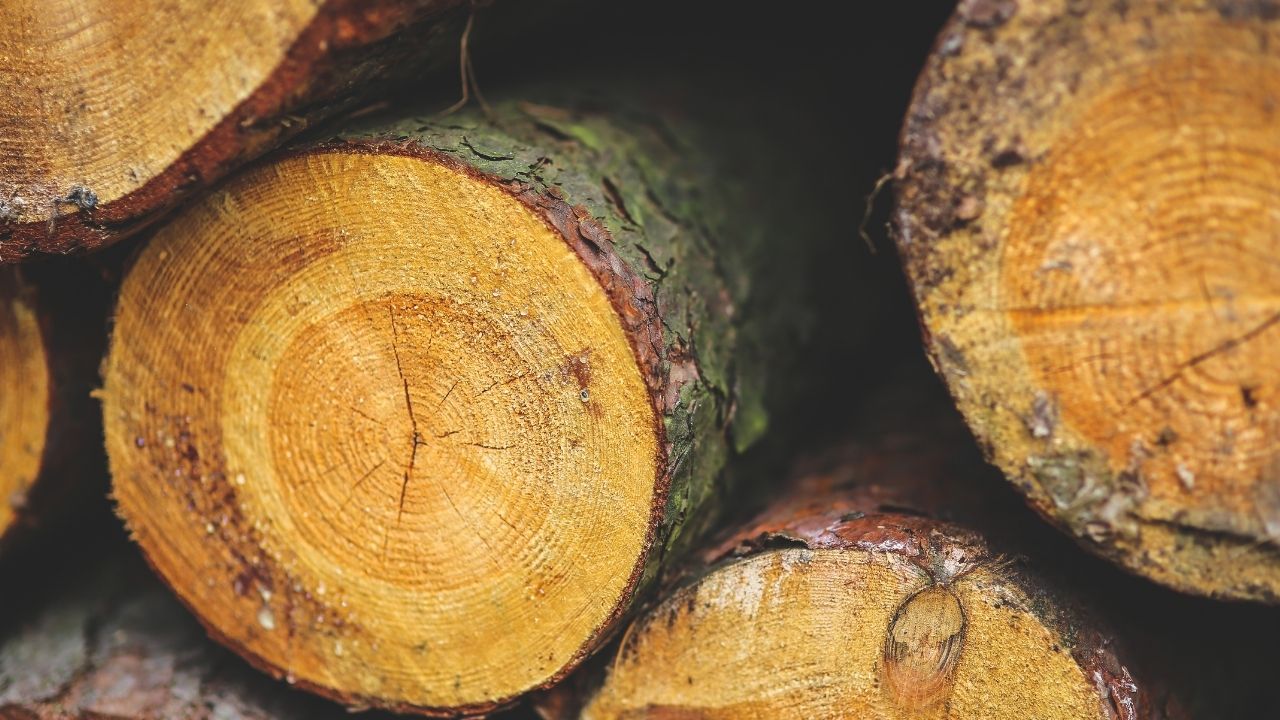 In the house construction industry, the two most commonly used types of wood are hardwood and softwood, depending upon the project's requirements.
Softwood
●       Pine Wood
Pinewood is commonly used for making windows, partitions, decks, railings, paneling, mold, cladding, etc., and the benefits include; affordable, lightweight, and resistance to shrinking & swelling.
●       Cedar Wood
Cedarwood and its application include; fencing, decking, siding & trim while offers the following advantages; durable, sound resistant, insect repellent, appealing.
●       Spruce Wood
Spruce wood is used for indoor and outdoor structures like plywood, decorative veneer, domestic flooring, flooring, and more. The benefits of applying spruce wood include; lightweight, even texture, strength, etc.
●     Douglas Fir
This type of wood is a good choice for residential construction due to its building structure. Its wood is really easy to work with. Also, it has fewer tight knots, consistent fibers, and an unparalleled amount of elasticity. If you're starting a new residential construction project, you can never go wrong with Douglas fir.
Hardwood
●       Teak Wood
The application of teak wood includes; indoor flooring, countertops, cutting boards, and more, while the advantages include; moisture resistance, resistance to light & heat, insect resistance, etc.
●       Rose Wood
Rosewood is high-quality lumber mainly used for making top-quality furniture, and the benefits include; durability, rich coloring, fragrant scent, and more.
●       White Oak Wood
The most common application of this wood include; flooring, paneling, decking, and more. The benefits white oak wood has to offer are long-lasting, attractive, wood grain, reliable, etc.
●       Maple Wood
Maple wood is used in the following areas; flooring, cabinetry, kitchen accessories, & furniture. It also has to offer significant benefits: full and uniform color, resistance to decay, long-lasting, and more.
●       Ash Wood
Ashwood is another exceptional hardwood commonly used for making flooring, doors, architectural molding, window frames, and more. The list of advantages includes; elastic, good eco-balance, ease to process, etc.
●       Mango Wood
Mango wood is a widely used wood for building houses. It can also be used for making chairs, stools, closets, sideboards, and more. It is straightforward to work and also provides a tremendous amount of water resistance.
●     Pressure-Treated Lumber
This type of wood is excellent for protecting against termites, fungal decay and is rot-resistant. It is highly recommended for applications where wood is complicated to replace or maintain.
Get Professional Assistance When Needed
Learn everything you need to know about the different types of wood used for building houses when working with a professional. Whenever you need professional assistance to choose the right type of wood for your projects, give us a call to set a free consultation.