Due to many advantages, metal stud framing become a popular option for frames. Wood studs can look very dated and unpolished, whereas metal studs look like they were put together a lifetime ago.
Also, metal framing is easy to install, and its design fits any desired form and size. Lastly, metal studs offer flexibility in terms of design.
Let's take a closer look at these benefits of metal stud framing.
Advantages of Using Metal Stud Framings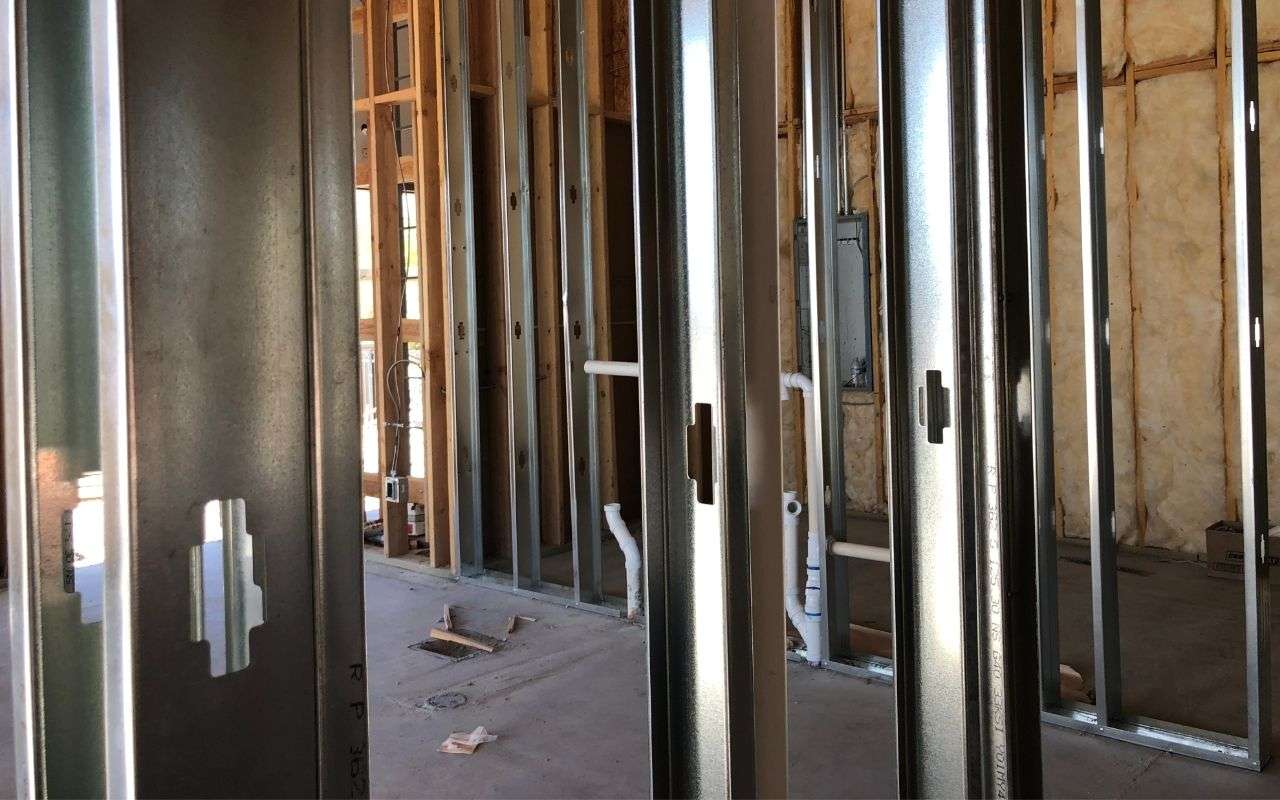 Cost-effective
There are multiple advantages to metal stud framing. For instance, they are very cost-effective since no moving parts require lubrication or regular maintenance; thus, eliminating the need for expensive repairs.
In addition, metal framing is sturdy because the frame is made chiefly from cold-rolled steel, which means the frames won't flex or warp when placed against the elements.
Many homeowners prefer metal stud framing because it provides a finished look without the cost of painting or staining and can be used for bathrooms, showers, kitchens, and floors. With custom home plans, it's easy to find places where studs would make an enormous impact without adding a lot of weight or making structural changes to the home.
You Can Size Metal Stud
Another advantage of metal studs is that you can size them to fit any desired opening. Therefore, you can choose from two-inch-high openings to four-inch-high openings depending on the size of the room.
High Durability
Metal stud construction is a preferred choice by many architects because of its durability and ability to add a customized look to any building.
With metal stud framing, homeowners can save money by avoiding the cost of labor costs when there is a catastrophe. Since the frames are heavy and durable, they are able to handle even the most severe weather conditions and provide protection to the occupants from intruders and injury.
Less Expensive
Metal framing is one of the least expensive building techniques available today since it doesn't require the use of nails, screws, or plates.
Reduce Pest
In addition, metal stud framing offers the advantages of minimal pest and insect resistance. Also, low maintenance because there are no joints to keep cleaned or repaired.
Types of Metal Stud Framing
The two most common types of metal studs are threaded end and those that do not. Threaded studs are less likely to bow, but they can rust over time if not properly maintained.
Moreover, if you're using threaded studs in interior walls or ceilings, you'll also need a reliable mechanism for securing the hardware to the wall. Many stud kits include hardware such as mounting plates to mount the studs to the wall securely.
There are several different styles of metal stud framing. Some use stainless steel, and others use powder-coated steel that resists rust and corrosion.
The style you choose will depend on the architectural style of your home and the area where you live. The type of framing plan you select should include a framing strategy that uses appropriate reinforcement.
The Best Stud Framing
If you want to know what type of stud framing matches better with your requirements, you can look for framing contractors in Indianapolis. Don't hesitate and contact us for a free estimate.