When looking for a new home for you and your loved ones, you'll encounter the good-old dilemma between building vs buying a home.
We know how each one of us has different preferences and needs. Yet, it's always good to know everything there is between building a new home and buying an existing home.
Buy or build? It all depends on what your budget is, what you want, or where you want to live.
Of course, each side of this argument has its pros and cons. For example, you may want an older home because of its fabulous location. Others may look for a new home because of its custom design.
No matter the reason, we're here to instruct you on their differences, advantages, and disadvantages of each option. Of course, your decision will depend a lot on your own style, preferences, and needs.
When deciding on building vs buying a home think of this. Building a home means to design & built around your needs, desires & dreams. Whereas, buying an existing home is a great idea when relocating with your family or if you live in a tight budget & schedule.
Pros of Building a New Home:
New Houses Don't Need Much Maintenance
New Homes Are Green Homes
Customization Is Everything Nowadays
New Homes Don't Have Asbestos
Pros of Buying an Existing House:
No Building Hustle
The Home Is Ready for You to Move In
Convenience Due to Privileged Location
The House May Have a Mature Landscape
You Can Negotiate the Best Deal Possible
The Case for Building a New House for Your Family!
New Houses Don't Need Much Maintenance
One of the features that grant new homes an advantage in the building vs buying a home dilemma is the fact that they don't need much maintenance.
New homes are built to last more than a decade without having to worry about big-ticket maintenance issues.
For instance, during the first couple of years, you'll be less likely to deal with expensive repairs like leaky roofs, roof replacement, HVAC issues, changing the water heater, among other expensive maintenance issues.
So, there are no repair expenses for you to worry about when building your own house.
Plus, if you hire trusted home builders, they will give you a construction warranty for any problems that may arise. Since everything is new (like major appliances) and everything is under warranty, your new home can be protected for up to 10 years.
In the long run, building a house from scratch it's cheaper, and it will give you peace of mind. And you can design and build it just the way you like.
New Homes are Green Homes
We know how global warming is a serious issue nowadays. And new homes almost always beat older homes in energy efficiency.
In a new home, you can install Energy Star rated appliances, green HVAC systems, efficient insulation (in walls and roofs), low-flow bathroom & kitchen fixtures, plumbing fixtures, and electrical fixtures.
Also, in these days, windows, siding, sheathing, roofing, and exterior doors are all far more energy-efficient.
To give an example: when building your home, you can also include double pane windows. These windows do a great job keeping your home cool in summers and warm in winters.
All these features will allow you to build "green" for a more sustainable home in the long run.
New homes now can feature energy-efficient systems, like solar panels or solar roofs.
So, it would not be a surprise at all that your utility bill was less than half of those of ten-year-old homes.
Customization Is Everything Nowadays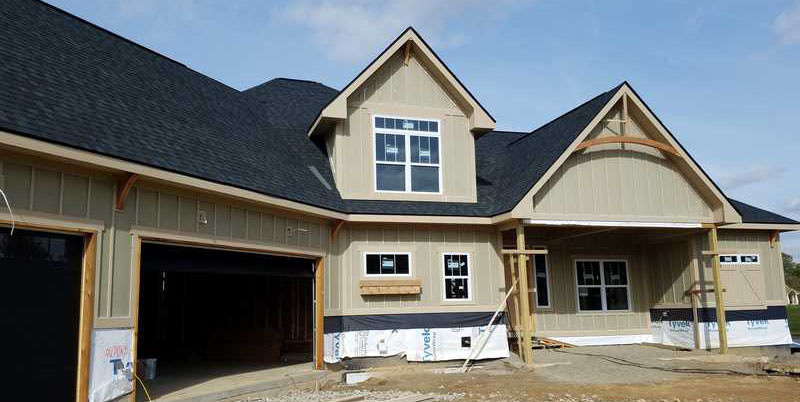 Customization is another huge pro of building a home.
When you are building a home from scratch, you get the opportunity to personalize the details of your house.
You will have the last word on everything from the floor plan, flooring materials, paint colors to the cabinets, sinks, doorknobs, and lighting. When we say EVERYTHING, we mean it. 
Modern houses now have many built-in commodities that are suited for everyone. Your new home may already have a dishwasher, microwave, and even a wine cooler for a better experience!
A new home can also feature other types of rooms, such as a media room and a master suite bathroom. All this with an efficient and strategically located wiring systems for the maximum enjoyment of your home.
If you are kind of leaning toward the idea of building a house, here is a full article entitled:
"Benefits of Building a Home from Scratch: Read the Top 5 Pros"
New Homes Don't Have Asbestos
A new home is better for you cause it won't have asbestos.
Older homes may have toxic materials like asbestos and lead paint. And if that wasn't enough, older homes may have or be prone to mold growth.
Removing asbestos and mold are bothersome procedures. And yes, it will cost you some money.
So, to build your home with non-toxic, green materials is better for you and the environment.
You'll live happily ever after since you built a home that won't affect your health and won't need expensive repairs.
The Case for Buying an Existing House for Your Loved Ones!
We got to admit it, the "building vs buying a home" topic has been one of the most difficult and challenging subjects we have ever ventured into.
We gave it a try since we know that you'll, sometime in the near future, face this hard decision. So, here are some of the pros of buying an existing home.
No Building Hustle
When you buy a home, you won't have to deal with the long and demanding home building process. The house is already built.
Forget about the stress of purchasing land, searching for a trusted builder, making all of the design decisions, and ensuring that the project is being worked on in a timely and efficient manner. Add on top of all of that one of the most common limitations: STAYING WITHIN BUDGET.
If you don't have time and energy to deal with a big project like this, buying a built home may be a major advantage and stress reliever for you.
The Home Is Ready for You to Move In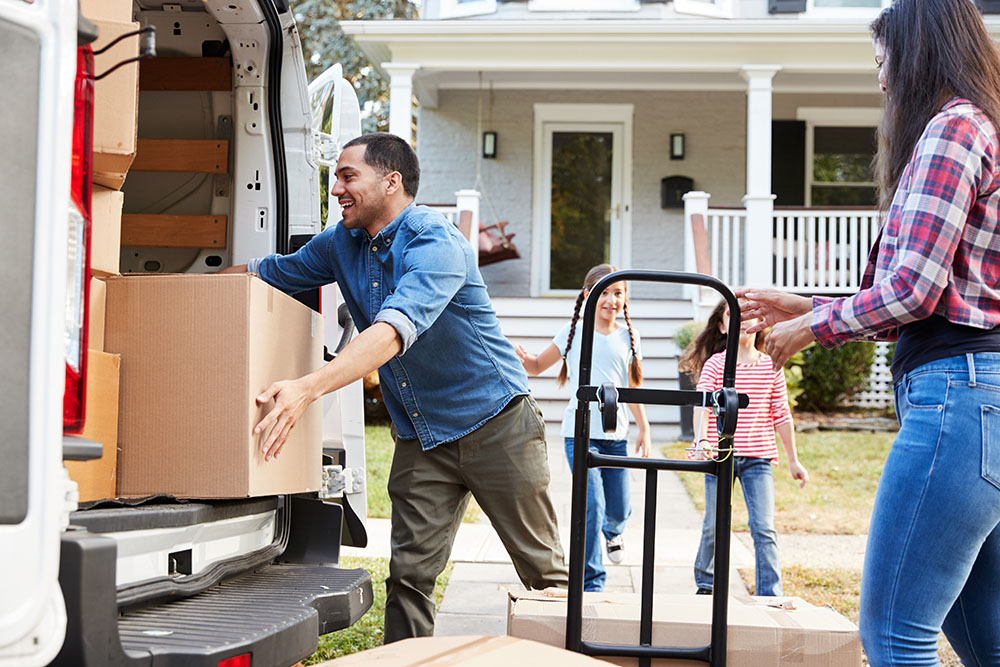 The home is built already. It's ready for you to move in.
Buying an existing home will work wonders if you are someone with a tight schedule. Such can be the case of a family with children that are relocating due to a new job.
A built home fills perfectly the need for a move-in ready home, which is incredibly advantageous.
When you purchase an existing home, chances are you'll be able to move in within a month or two.
You may be able to move in sooner since it takes less time to purchase and close the deal on a home than to build one.
Convenience Due to Privileged Location
Do you want to live in a privileged neighborhood? One that's near work, school, friends, and family?
If you want to live close to town, your best bet is to buy an existing home.
Finding the perfect home can take some time (depending on your needs and where you want to live). But once you find a nice house for you, you'll enjoy all the benefits of living in a perfect neighborhood.
The House May Have a Mature Landscape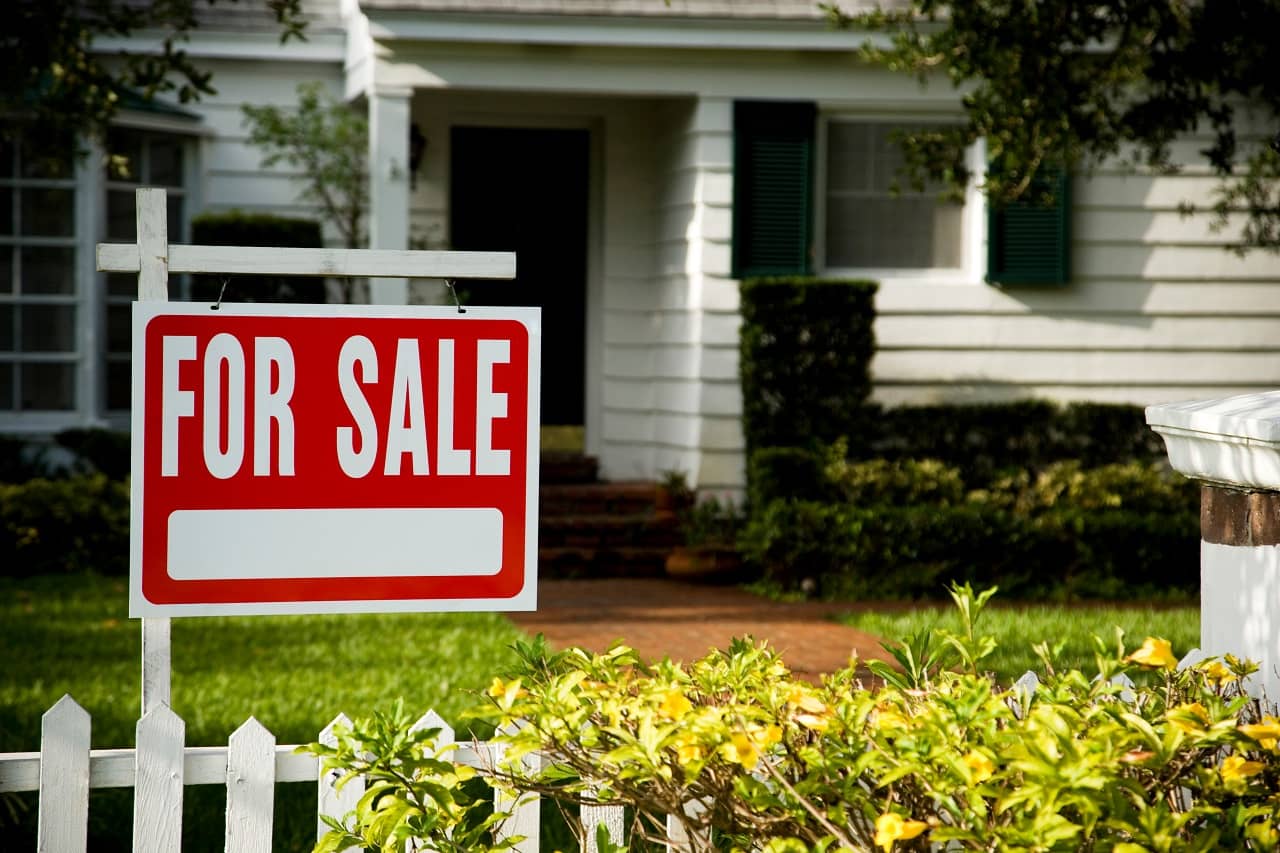 When buying an existing home, there are good chances that the property has a mature landscape already. Or if you are looking to buy a built home, make sure it has an established landscape.
Growing a landscape can take years, money & a lot of effort.
With a grown and healthy landscape, you won't need to worry about installing a lawn, planting flower beds, shrubs, and waiting years for your trees to grow.
Right off the bat, your outdoor areas will look good. You'll only need to provide some regular maintenance to keep your landscape healthy, green, and appealing.
You Can Negotiate the Best Deal Possible
Is it all about money? Well, sometimes it is. And when you buy or build a home, you need the money. That's just the way it is.
We'll leave the crap back. We know that you now have the money, but you're just looking for options and make a decision.
Well, one of the great things about buying an existing home is that your real estate agent can help you get a better deal.
What we are saying is that when buying a built home, there is more room for negotiation. Whereas, when building a new home, sometimes it might be hard to stay within budget.
Home builders can add a premium cost to certain lots. And obviously, the bigger, nicer & more accessible the lot is, the more expensive it's to build your dream home.
Add that to the fact that construction materials are getting more expensive every year. And all those construction costs are pass onto the homeowner.
Did I mention that a good fraction of the building costs goes to the home builder? And yes, building a new home is all about money.
Whereas a home buyer may negotiate a better deal on an existing home, without going through the hassle of building.
It will cost you less money, you'll make fewer decisions, and you can move in as soon as you close the deal.
Building vs Buying a Home: Which Is Better for You?
I hate to say "it depends." But it's true. If you got the money, and you want that feeling of accomplishment of building a new home, go for it. The home will be designed and built around your needs, desires, and dreams. It'll cost you more, but you'll have the house of your dreams, for sure.
On the contrary, if you live in a tight schedule, and you don't want to go through the building hustle, it'll be better for you to buy an existing home. Also, if you need to relocate your family due to a new job, buying a home is the way to go. And yes, money plays a big role here. When buying an existing home, you can get a better deal.
By the way, we know that you have worked your butt off to soon get your place.
So, congratulations! Live happily and prosperously in the lovely embrace of your family.